We love God and we love you.
When you come to His Presence you'll
immediately feel the love of God
What to Expect
Going anywhere for the first time can be a bit intimidating. See what to expect when you come to HP for the first time.
LOVING COMMUNITY
First you'll be greeted by a member of our welcome team, and don't be surprised if they want to hug you! At His Presence we recognize that every person is on their own journey and wherever that is, there's a place for you here. We just want to help you become the person God created you to be. We do ask that you complete a Connect Card so we can keep in touch. The usher will give it to you and collect it from you.
THE SERVICE
The first part of our service is praise & worship. Our goal is to get you involved in the service. So however you like to worship God, you are free to do it here. Sing, dance, and there's even a little running room if that is more your style. We believe worship unto God is so important and changes your perspective, opening your heart to hear the message.
We'll then have a time of prayer, announcements and giving. During giving time, we encourage all to worship God in your giving. Giving a portion back to God shows how we trust Him with everything, including our finances. There is no required amount to give, its far more about your desire to give to God.
LET US KNOW YOU'RE COMING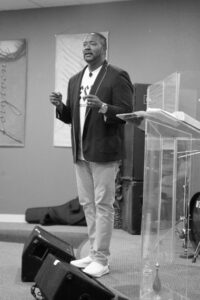 THE SERMON
When the Pastor comes up to speak, the first thing we'll do is read a Scripture together – our Scripture of the month. If you have your Bible, great! If not, the Scriptures will be on the wall for you to read along. The speaker will give an exciting message for 30-45 minutes. We sometimes end with a time of prayer at the altar, or the front of the church, which is completely voluntary. Just do as you feel in this time.
WHAT ABOUT THE KIDS?
Your kids will stay with you until the sermon begins. When Pastor Felix, or the assigned speaker for the day, goes up to speak, they'll dismiss the children. There they will put into an age-appropriate class where they'll learn about God with a lesson tailored for them. You can pick them up after service.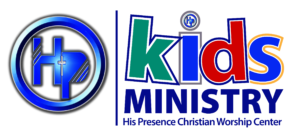 Do I TAKE COMMUNION?
So many churches have so many different thoughts about communion. Here at HP, we encourage everyone to do as Jesus commanded, and that is to partake of the symbolic body and blood of Christ in remembrance of Him. So as long as you believe Jesus died for your sins and that you are a sinner saved by grace you are welcome to participate in communion.