Welcome
We believe in God, Almighty,
creator

of heaven and earth.
His Presence Christian Worship Center is a place where you will encounter spiritual truth, heartfelt worship and family to welcome you with open arms.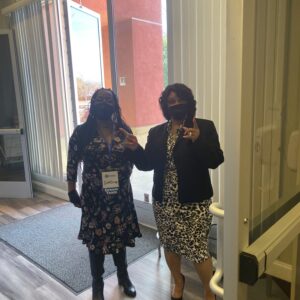 Men's Ministry
M.O.V.I.N. (Men of Vision Impacting Now) exists to support and encourage all men to being who God has called them to be. The men meet every 2nd & 4th Saturday at 10am.
Women's Ministry
EnRoute Women are on a path of education and growth so we can thrive in all that God has set before us. The women meet every 2nd & 4th Saturday at 10am.
Kids
HP Kids meets during Sunday service so the kids can learn about God on their level. We have three classes for ages 2-11, with worship, games and a Bible-based lesson.
Our Pastor

"Our heart & soul is to

connect

people with the living and powerful God."
God is there waiting for all of us to just turn to Him. Our goal is to get them to make that turn. Help them see that God wants the best for all of us, but we have to follow him.
Pastor Felix Golden
Lead

ership


Upcoming Events
Women's & Men's
MinistryMeetings
Saturday, July 9 2023, @ 10:00am
Church Calendar
Seniors San Francisco
Ferry Trip
Saturday,

July 22 2023

, @ 8:30am
Let our prayer team know of your needs, let us know you accepted the call to salvation or
connect with us. Just complete the form below.

Service Times
Sunday 1:30pm – Worship Service
Wednesday 7:00pm – Bible Study